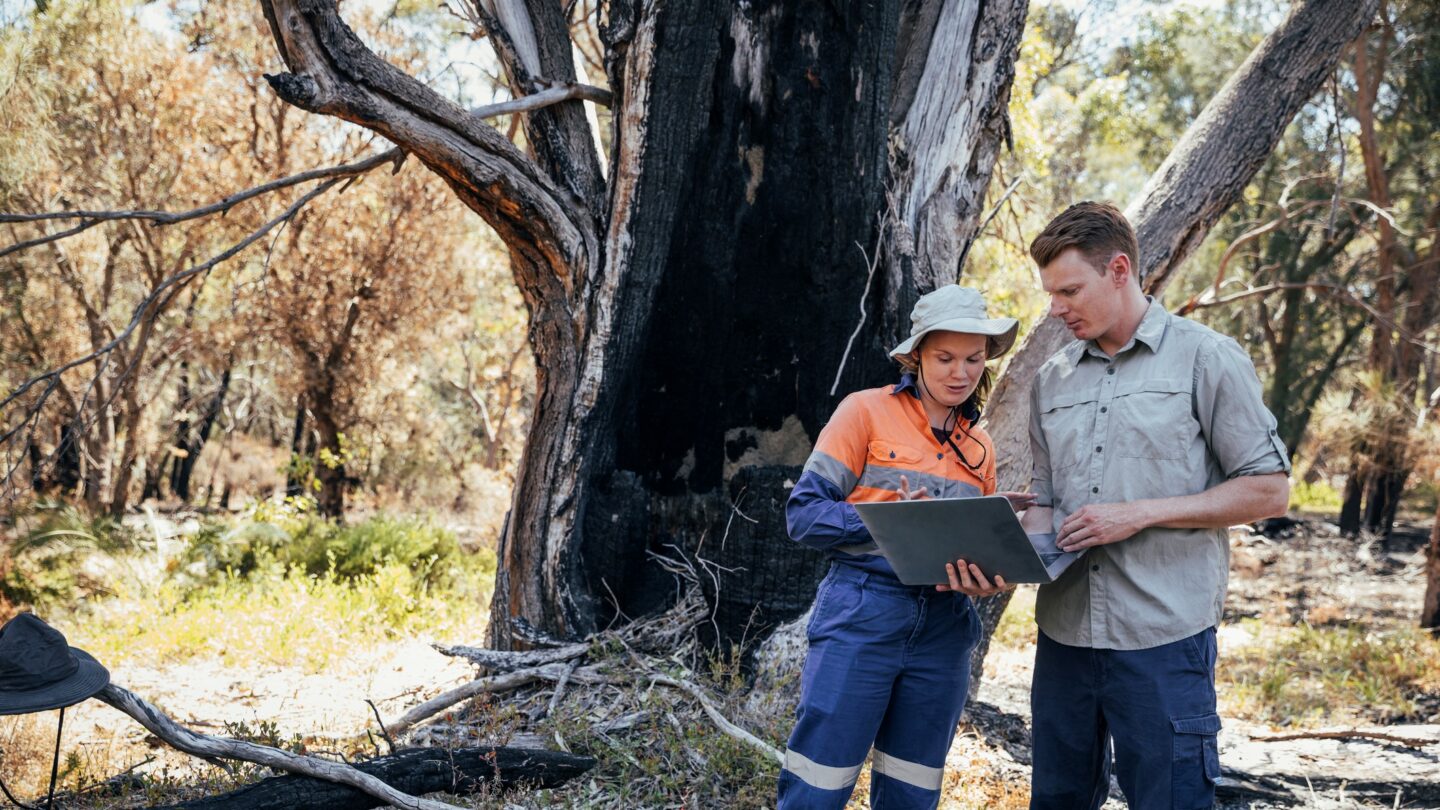 ARC Future Fellowship lacks funding for environmental science
The Australian government has announcement the results of the 2022 grant under the Australian Research Council (ARC) Future Fellowship Scheme. The 100 new future fellows for 2022 will share $94 million in funding to conduct "research projects of national significance" over 4 years.
But concerns have been expressed about the process because, although climate change is one of the Government science and research prioritiesonly one of the 100 ARC Future scholarships awarded was in environmental sciences.
Ms Judi Zielke PSM, Chief Executive Officer (CEO) of the Australian Research Council (ARC), welcomed the decision of Education Minister Jason Clare MP to provide $94 million in funding for future new scholars for 2022 .
"The ARC Future Fellowships program attracts and helps retain the best and brightest mid-career researchers as they undertake research in areas of national significance," says Ms. Zielke.
"These new Future Fellowships are awarded to outstanding mid-career researchers, who will receive financial support over the next four years to undertake innovative research in many exciting areas, with many potential benefits for Australians."
ARC Future Fellowships are competitive. There were 627 applications for funding this year, but only 16% were ultimately accepted.
Stephen Matchett in the independent online newsletter Campus Morning Mail said, "Women made up one-third of applicants, with a pass rate of 15.3%. Some 16.4% of the much larger group of men (415) received scholarships.
Among the successful candidates were:
A Macquarie University project that involves identifying the genetic basis of microbial plastic breakdown in the gut of caterpillars.
A project at the Australian National University is investigating aspects of quantum entanglement, where changing one quantum particle changes another, even a distant one.
A University of Adelaide project using state-of-the-art modeling to improve the assessment of the economic and social impacts of droughts in rural communities.
A Curtin University project investigating aspects of hybrid breeding in important crops such as wheat and barley.
A single environmental science grant has been awarded to Dr Vanessa Adams of the University of Tasmania, whose project aims to tackle the global problem of land degradation.
Professor Michael McCarthy, from the School of Ecosystem and Forest Sciences at the University of Melbourne, says that of 510 Future Fellowships awarded over the past five years, only 12 have been in the field of environmental science.
"Environmental science is one of Australia's premier disciplines. It is the area with the most performing universities "well above the global standard" according to the 2018 Research Excellence for Australiasaid McCarthy on her blog.
McCarthy plotted the number of ARC Future Fellowships awarded in different disciplines between 2018 and 2022, and says, "environmental sciences clearly stood out as an outlier."
Here I am plotting the data.
At first glance, it's a shame. More serenely, I think we have to ask questions and answer them. pic.twitter.com/dwtoyudPcX

— Michael McCarthy (@mickresearch) September 13, 2022
"12 future fellowships seem slim for a field of nationally important and world-leading research," McCarthy says. "I can't reconcile 21 world-class universities sharing just 12 future scholarships over a five-year period – something seems seriously wrong."
McCarthy thinks it's partly a matter of the general underfunding of research and development in Australia, both from government and the private sector.
"It's been like this for more than a decade. Compared to other countries, Australia's research funding (as a share of GDP) is low. If research funding were an Olympic sport, it would be considered a national embarrassment.
"So, first, more investment across all research disciplines is needed. There should be at least a doubling in the number of future scholarships to bring the program back to the original number when it was first developed," recommends McCarthy.
Euan Ritchie, professor of ecology and wildlife conservation at Deakin University, Australia, agrees: "If you look at performance in terms of scientific excellence, environmental science should benefit from everything a bunch of funding, future scholarships and other support from ARC because it performs at an incredibly high level.
---
Read more: Cataloging the destruction: The climate and biodiversity crises are happening now, and the effects are measurable
---
Ritchie worked with Cosmos on our inaugural Australian Mammal of the Year project.
"We are hindered. We don't have the funding to do the vital work we need to do. We are facing two existential crises that environmental scientists like me and others are really well equipped to help solve," Ritchie says.
These are the climate change and crises of biodiversity decline and extinction that the planet is currently facing.
He says a generation of young scientists are either missing out or considering giving up on a career in environmental science because there seems to be no future for them. them.
"And that's devastating when you consider that we need more people, not fewer, to help solve this problem," Ritchie says.
Cosmos asked the CRA to comment on these concerns, but did not receive a timely response.