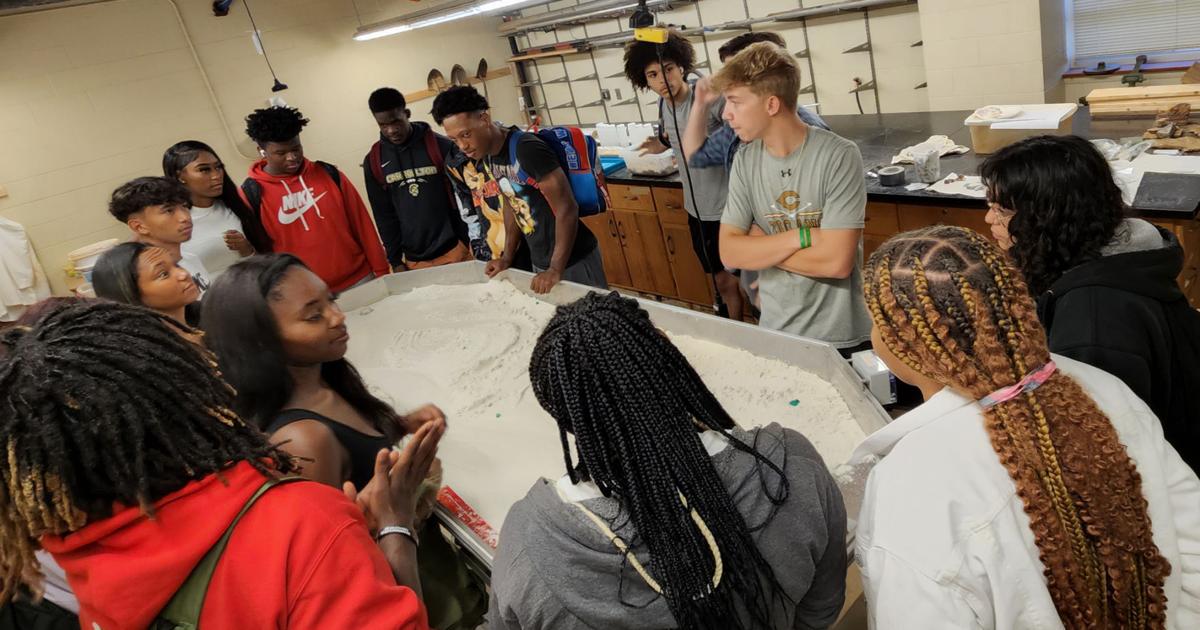 Bridging environmental science learning between high school and university |
The College of Arts, Culture and Scientific Inquiry at the University of West Georgia recently hosted students and teachers from Carrollton High School for Earth Observation Day with Geoscientists, an event to promote earth science. environment and Earth observation using various sensors and geospatial technologies.
Dr. Brad Deline, Chair of the Department of Natural Sciences, greeted the students with a focus on the transition from high school learning to college lab experiences.
A total of 31 high school students attended and participated in various environmental science activities such as drone flight, research applications, digital terrain modeling with a SandBox simulator, stream dynamics with a flow modeling and geospatial technologies for environmental sciences. They also had the opportunity to explore microscopy, rock preparation, water quality and dendrochronology (ring dating).
Along with the geography and geology professors, two UWG undergraduates also volunteered to help organize the event. Student volunteer Sam Anderson said he was delighted to participate in this unique opportunity.
"As a student myself in the Geography degree program, I was excited to help demonstrate advanced topics and emerging technologies to the next generation of students during our Earth Observation Day. ", did he declare.