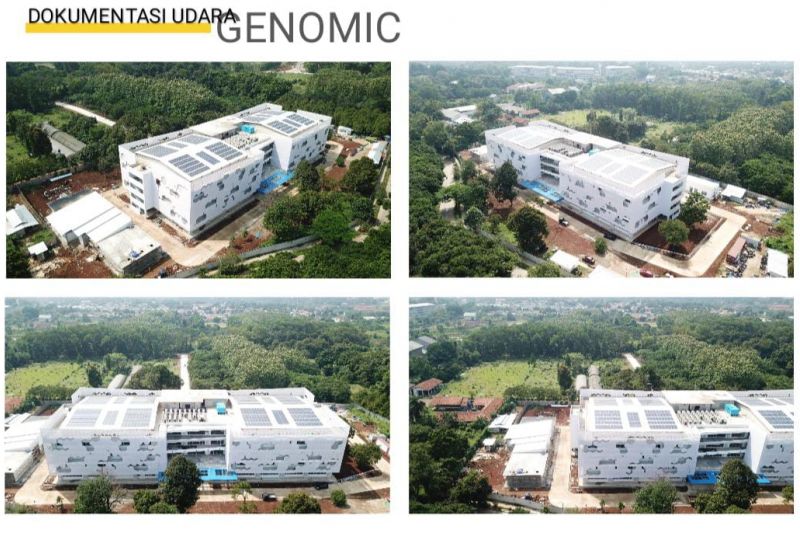 BRIN builds a genomics research center for life and environmental sciences
Jakarta (ANTARA) – The National Research and Innovation Agency (BRIN) has constructed a genomics building at Cibinong Science Center, West Java, which will be used for whole genome sequencing, life sciences and environmental research.
"This building for genomic studies will later be used as a whole genome sequencing laboratory for microbes, plants, animals and humans, life sciences and environmental research," said Laksana Tri Handoko, director of BRIN, in a written statement received on Monday.
The genomics research building covers 9,300 square meters and will be useful in supporting research activities, especially in the field of life sciences, he said.
The Cibinong Science Center has several facilities and a comprehensive infrastructure to support research in life sciences, such as molecular biology, he said.
Although so far the research center at Cibinong Science Center has focused more on biodiversity research, it shares similarities with health and human research at the Eijkman Institute for Molecular Biology, said Handoko.
Many research centers and researchers at Cibinong Science Center, such as the Biotechnology Research Center, the Biodiversity Center and the Indonesian Culture Collection (InaCC) for microbes, are doing relevant work, he added.
BRIN's acting deputy for research and innovation infrastructure, Yan Rianto, said the genomics building built by BRIN is now complete.
Some laboratory equipment has also arrived and will be installed soon, such as a fermenter with a capacity of 50 liters that can be used for research and development of the COVID-19 vaccine, he added.
"While the electrical infrastructure should be installed next week," Rianto informed.
BRIN, as a government agency for scientific innovation and research, has advanced its work by providing facilities in many areas of research, he said. One of them is developing innovations in the livestock sector to support productivity, he added.
The agency also focuses on research to mitigate diseases, such as malaria, and offers ideas on using technology to strengthen the country's preparedness for natural disasters, he said.
Related news: RTS, S antimalarial vaccine effective against Plasmodium falciparum: BRIN
Related News: BRIN Designs Various Disaster Mitigation Technologies
Related News: Government Speeds Up Genome Analysis Process To Detect COVID-19 Variants