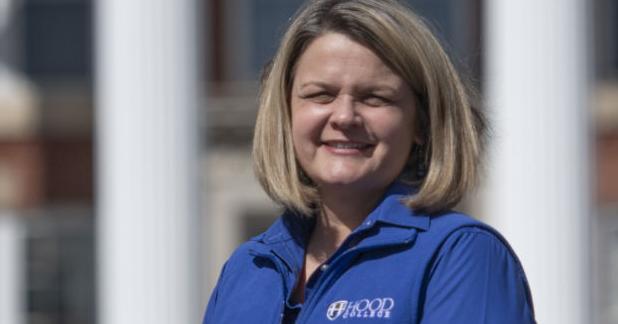 Hood Announces Environmental Science Program with Gettysburg and McDaniel Colleges | Education
Hood College has announced an agreement with Gettysburg and McDaniel Colleges that will allow students to quickly earn a master's degree in environmental studies.
The program, known as the "Articulation Agreement," allows undergraduates at Gettysburg and McDaniel to transfer a portion of their undergraduate credits to Hood's 33-credit master's program in environmental biology.
It also allows these students to waive some of their introductory course requirements and take more specialized electives instead. By reducing class requirements, students can graduate faster.
"It's really a win-win situation for them," said April Boulton, Dean of Hood's graduate school. "They get a cheaper rate, they have to take fewer credits, they finish the degree in less time."
Hood is the only school in the greater Frederick area that offers a graduate degree in environmental science or environmental biology, Boulton said. The college wanted to target institutions in this radius that offer undergraduate degrees in these fields and allow those students to pursue a master's degree without leaving the area.
"There's not much you can do with a simple bachelor's degree in environmental science. There are career options, but many entry level positions in this field require a master's degree just to get your foot in the door, "Boulton said.
Plus, Boulton said, all three colleges are small private liberal arts schools, so students leaving Gettysburg and McDaniel will likely fit in perfectly on the Hood campus.
"Hood is going to look very familiar to them," she said. "It's not going to sound strange or foreign."
Boulton hopes the first students will enter the program next fall.
She estimated that the program would save students around $ 2,000 on the degree, which typically costs around $ 12,000 to attain.
"This unique partnership will address our world's most pressing environmental issues by providing local, regional and national businesses with well-trained environmental experts," Hood President Andrea Chapdelaine wrote in a press release.