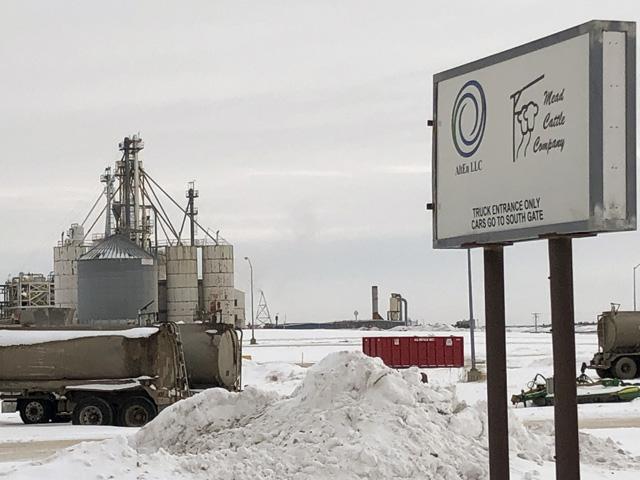 Nebraska ethanol plant faces more environmental problems
[ad_1]
On Wednesday, the NDEE sent a letter of non-compliance to AltEn, directing the company to build additional barriers to prevent further migration of the spill, to carry out inspections every hour for leaks on the second digester of plant in the event of a leak, and to build secondary containment.
The company was ordered to provide written plans by noon Thursday.
"These plans should describe how the facility will recover, transport and dispose of material from the digester and how the facility plans to prevent and contain a potential release from its second digester," NDEE said.
The ethanol plant was once seen as a glimpse of the promise of a renewable energy future and an economic development tool for the village of Mead.
Damp distillers' grains containing pesticides and fungicides applied to farmland created a terrible nose burning smell in and around the village of 569 people.
AltEn closed its factory after the state ordered the shutdown following numerous environmental violations.
The NDEE issued an emergency order to cease operations at the plant on February 4. AltEn ended the closure on February 8.
The violations described in the ordinance include excessive water levels and damage to the plant's three lagoons, high levels of many chemical pesticides and fungicides found in the lagoon water and wet stills, as well as a failure on the part of AltEn to stop the spraying of wet stills after being ordered by the State.
State records show that numerous complaints have been filed by residents in the area, who claim that the smell from the wet cake applied to the earth is causing health problems. The state gave AltEn 30 days to submit a lagoon sewage disposal plan and to clean up the wet stills on the property.
Read more here: https://www.dtnpf.com/…
Todd Neeley can be contacted at [email protected]
Follow me on Twitter @toddneeleyDTN
(c) Copyright 2021 DTN, LLC. All rights reserved.
[ad_2]