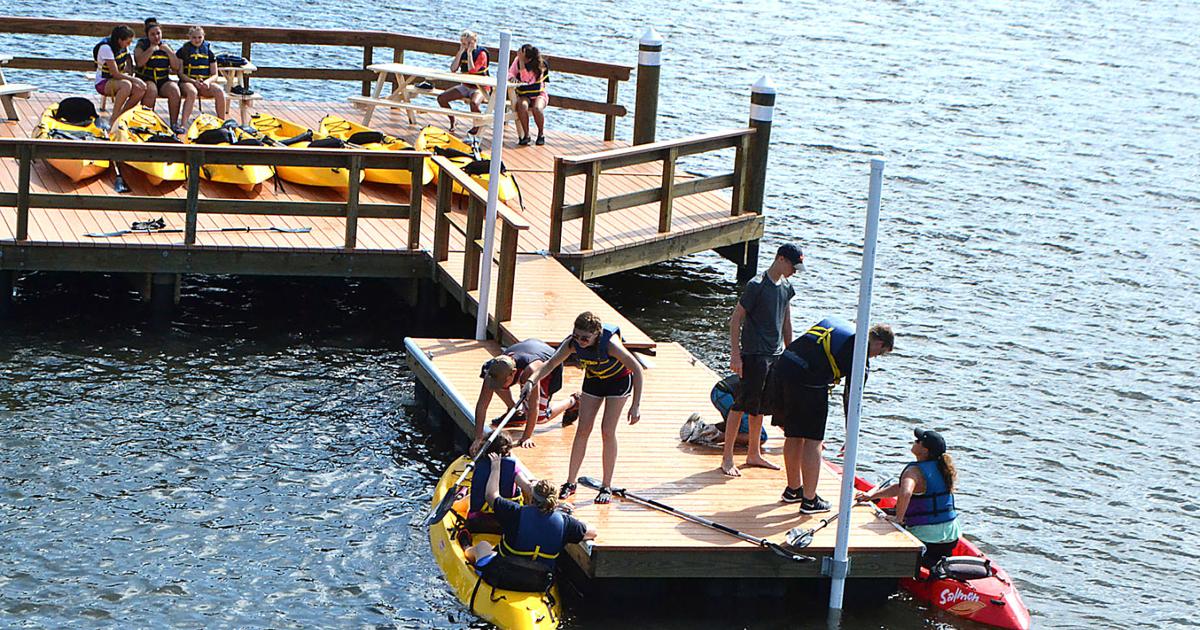 Nonprofit Spotlight: Academy of Environmental Sciences | Local News
Editor's note: Every community depends on the resources and support nonprofits provide to people, whether physical, material, or emotional.
The Chronicle's ongoing series, Nonprofit Spotlight, showcases Citrus County's nonprofit agencies that exist to help improve the lives of everyone.
To have your nonprofit organization considered for a spotlight, here is the link to an online form you can fill out: chronicleonline.com/site/forms/nonprofit_spotlight.
Each year, schools of enthusiastic students travel to the Academy of Environmental Sciences (AES), where the standard high school curriculum is supplemented with local environmental studies.
The coastal cause
AES is a public charter that is part of the Citrus County School District's Special Academic Programs. It was founded in 1999 through a collaboration between the board of trustees, the school district and the town of Crystal River.
AES aims to foster student growth through relationships with staff, families, and community agencies.
"Through natural curiosity about the world around us, students are encouraged to be critical thinkers and lifelong stewards of our natural and cultural resources," said AES Director Ernest Hopper.
Students and staff
AES serves Citrus County students in ninth and tenth grades. Towards the end of their college career, students are encouraged to apply to the academy.
Currently, 11 people are on staff. What motivates them, Hopper said, is the positive impact the school has had on its students.
"We've also generated more interest than our school can accommodate," Hopper said. "We have had over 330 students applying and can serve 120 students."
Swirling funding
Donations and community support allow AES to plan field trips, purchase equipment, develop programs and organize events for students. Currently they need funding to help with capital projects such as repairs to the building to ensure its longevity.
AES's budget varies from year to year, according to Hopper. Their current estimated budget is $749,142.
In addition to community support, AES is funded based on student enrollment through the Florida Education Finance Program.
Sink or swim?
During the COVID-19 pandemic, school trips and events have been impacted, however, Hopper said they are returning to a sense of normalcy.
"We want to continue to provide education for students who love science and who want to help us keep our environment available for current and future generations," Hopper said.
For more information, visit aes.citrusschools.org.