Tackling more complex environmental issues than just reducing emissions: the farmer
An Australian farmer has urged the federal government to adopt a constructive and optimistic strategy on environmental issues, warning that oversimplified strategies can get results and never address the complexity of issues in the region.
Mark Davie, head of the Beef Sustainability Australia trade group, told The Epoch Times that society and science should find a solution that balances carbon reduction goals with the need to continue producing food for a growing international population. .
"I welcome initiatives that can reduce emissions while working in productivity drivers for commerce because we still need to feed people," he said.
Whatever the need to feed people, 'simple options' such as cutting methane emissions will work in one respect, but at the expense of farmers and small businesses, as well as people's livelihoods, warned David.
The Queensland grower called it a "low-hanging fruit strategy", citing an example in Ireland where farmers were forced to reduce herd numbers to reduce emissions.
"[Given the fact that] People in other parts of the world are starving, I just wonder if that's high ethical level in this situation.
Davie further warned that an overly simplified strategy could result in profitable options; for example, "We will be faced with a scenario where we now have large corporations offsetting their carbon emissions by planting bushes on farmland."
The local weather debate in Australia recently took to the federal stage when the country of decline handed over a Climate Change Bill which set the target of reducing emissions by 43% by 2030 as the minimum standard.
However, the opposition and a few independents have expressed concern that the 14-page proposal lacks detail on how the goal might very well be achieved.
A name to focus more on options, not negativities
It follows the release of the State of the Atmosphere Report, which paints a dire scenario for Australia's atmosphere and a deteriorating landscape and biodiversity.
"I have to admit – maybe I should have known – I didn't know how far we were in collecting these environmental streams until we took over this portfolio," the minister said. Environment Tanya Plibersek attacking former coalition leaders. July 18. .
"Alerts ignored or kept secret for years. Guarantees had been made but not fulfilled. "Bad habits, brutal budget cuts, willful negligence that undermines public belief," he said.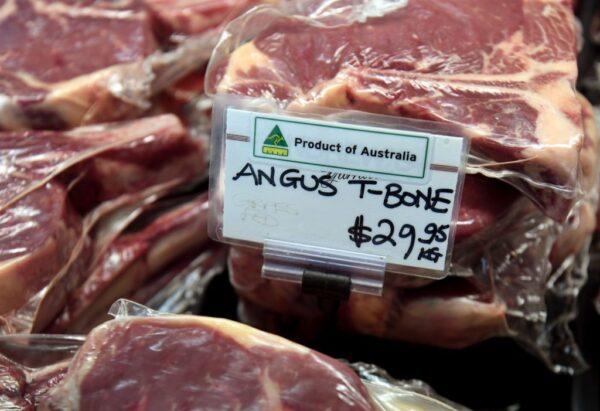 However, Davie noted that some elements of the report "could rely on national coverage" and likely hurt the popularity of Australian farmers overseas "if they really do the right thing".
"We will do this with our own measurements and reports," Davie told The Epoch Times. "For those looking at the national accounts, we are back to 1990 forest cover levels… [also] It went from 50% good ground cover at the end of last September (at the end of the dry season) to now 78%"