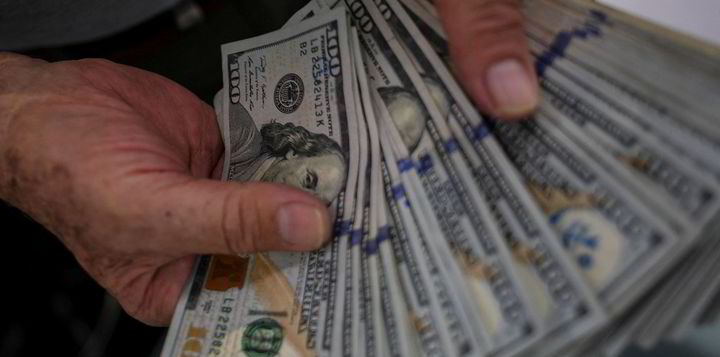 US Department of Energy grants $1 billion loan for hydrogen expansion project
The U.S. Department of Energy has conditionally granted turquoise hydrogen company Monolith a $1.04 billion loan to expand its hydrogen and carbon black production operations in Hallam, Nebraska.
The loan was made under the department's Title XVII Innovation Energy Loan Guarantee Program.
Monolith intends to use the loan to accelerate the commercial deployment of a pyrolysis technology that uses electricity from renewable sources to convert natural gas into hydrogen, some of which will be converted into ammonia for fertilizers, as well as carbon black, used in a range of applications from tires, building materials and as a soil amendment.
The 20-year loan will help fund the company's expansion of its Olive Creek plant to become the largest carbon black production facility in the United States with production of 194,000 tons per year .
Monolith also claims that the expansion of the Olive Creek plant will prevent 1 million tons per year of greenhouse gas emissions compared to traditional manufacturing processes.
"Achieving the ambitious goal of global decarbonization by 2050 will require the innovation of American companies like Monolith and the resources of like-minded organizations like the Department of Energy," said Rob Hanson, co-founder and CEO of Monolith.
The article continues below the ad
"Monolith was founded with the belief that private sector companies could develop the innovation needed to help lead the transition to clean energy, while creating well-paying green jobs and strengthening our nation's supply chain. ", did he declare.
Blue hydrogen is produced from natural gas feedstock, with the carbon dioxide by-product of hydrogen production being captured and stored. However, the process is not emission-free.
Green hydrogen is made using electrolysis powered by renewable energy to split water molecules into oxygen and hydrogen, creating an emission-free fuel.
In 2021, the DoE Lending Program Office streamlined its application process for Title XVII loans, waiving application fees until companies reach financial close on the loan.
The Loan Program gives the DoE the authority to make loans for projects that "avoid, reduce, or sequester air pollutants or anthropogenic greenhouse gas emissions; and use new or significantly improved technology over commercial technology in use in the United States at the time the warranty is issued.
"The goal of the Title XVII Innovative Energy Loan Guarantee program is to recognize and support technologies that reduce emissions and support a clean energy future," said U.S. Department of Energy Secretary Jennifer Granholm.
"As a leader in wind and solar energy and as an investor in Monolith, NextEra Energy Resources is encouraged by the conditional approval of Monolith's loan application by the U.S. Department of Energy," said John Ketchum, managing director of NextEra Energy Resources, one of the project leaders.
"Monolith's clean hydrogen production process is powered by locally generated renewable electricity and represents a significant step forward in supporting the cost-effective decarbonization of multiple sectors of the U.S. economy."
Granholm added, "Advanced, clean generation technologies like Monolith's are the kinds of impactful projects that not only support sustainability, but also economic growth and clean energy jobs for the American people."